👩‍💻IW Weekly #75: Privilege Escalation by request manipulation, PII Disclosure by manipulating parameters, PII leak using misconfigured API, CRLF to XSS, Blind SSRF with Out-of-band Detection and many more..
Welcome to the #IWWeekly75 - the Monday newsletter that brings the best in Infosec straight to your inbox.

To help you out, we have 5 Articles, 4 Threads, 3 Videos, 2 Job Alerts and a Special Item 🫢

Read, upskill yourself and spread love to the community 💝

Excited? Let's jump in 👇

📝 5 Infosec Articles

🧵4 Trending Tweets

📽️ 3 Insightful Videos

Learn how @NahamSec harnesses the power of AI to create a game-changing wordlist.
Discover how to exploit Blind SSRF with Out-of-Band Detection in this informative video by @thecybermentor.
Join @ctbbpodcast in a riveting showdown as they dive into 'The Great Hacker vs Program Debate' in Episode 34!
💼 2 Job Alerts

Infoblox is seeking a Product Security Engineer I to join their Engineering team in Bangalore, India.
Uplers is seeking an Application Security Engineer (SAST) for their client, Gitlab.
🎁 1 Special Item

@kevin_mizu creates a playful XSS challenge for pure enjoyment, with no prizes at stake, just a link to explore!
---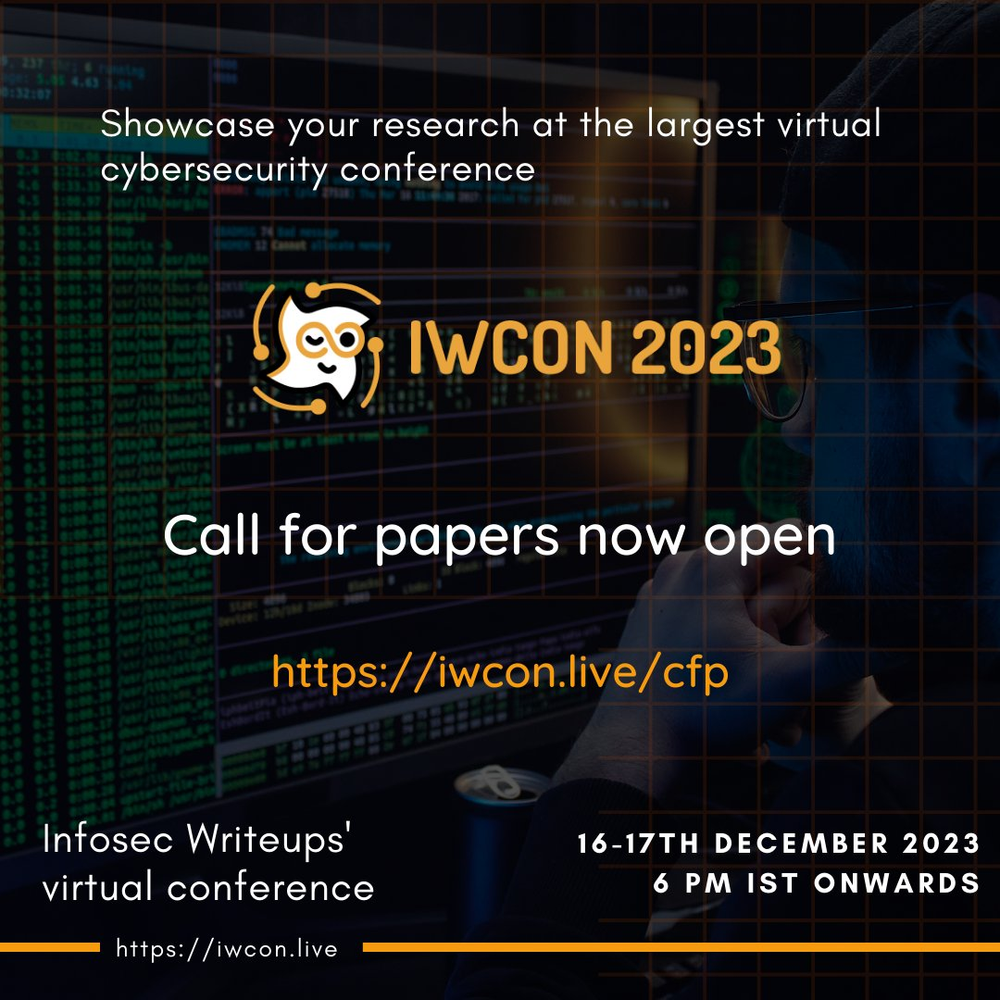 ---
That's all for this week. Hope you enjoyed these incredible finds and learned something new from today's newsletter. Meet you again next week hacker, until then keep pushing 💪
This newsletter would not have been made possible without our amazing ambassadors.
Resource contribution by: Nikhil A Memane, Ayush Singh, Manikesh Singh, Bhavesh Harmalkar, Bimal Kumar Sahoo, Nithin R, Vinay Kumar, Tuhin Bose, Manan.
Newsletter formatting by: Nikhil A Memane, Manan, Ayush Singh, Hardik Singh, Rushi Padhiyar, Nithin R, Shlok
Lots of love
Editorial team,
Infosec Writeups