👩‍💻IW Weekly #74: RCE through Dependency Confusion, 2FA bypass in Meta, Client side Prototype pollution and its prevention, Paywall bypass, SSRF tricks and many more..
Welcome to the #IWWeekly74 - the Monday newsletter that brings the best in Infosec straight to your inbox.

To help you out, we have 5 Articles, 4 Threads, 3 Videos, 2 Job Alerts and a Special Item 🫢

Read, upskill yourself and spread love to the community 💝

Excited? Let's jump in 👇

📝 5 Infosec Articles

🧵4 Trending Tweets

📽️ 3 Insightful Videos

Crafting the exploit for DNS Remote Code Execution is detailed in this YouTube video by @FlashbackPwn.
Enhance your SQL injection skills with insights from this case study presented by @gregxsunday.
💼 2 Job Alerts

Join Comcast's security team in Chennai: Full-time role for an onsite Security Engineer position now open.
🎁 1 Special Item

Checkout this github repository: "rayder-workflows" by @0xAsm0d3us for hosting Rayder workflow to smooth and organize bug bounty hunting.

---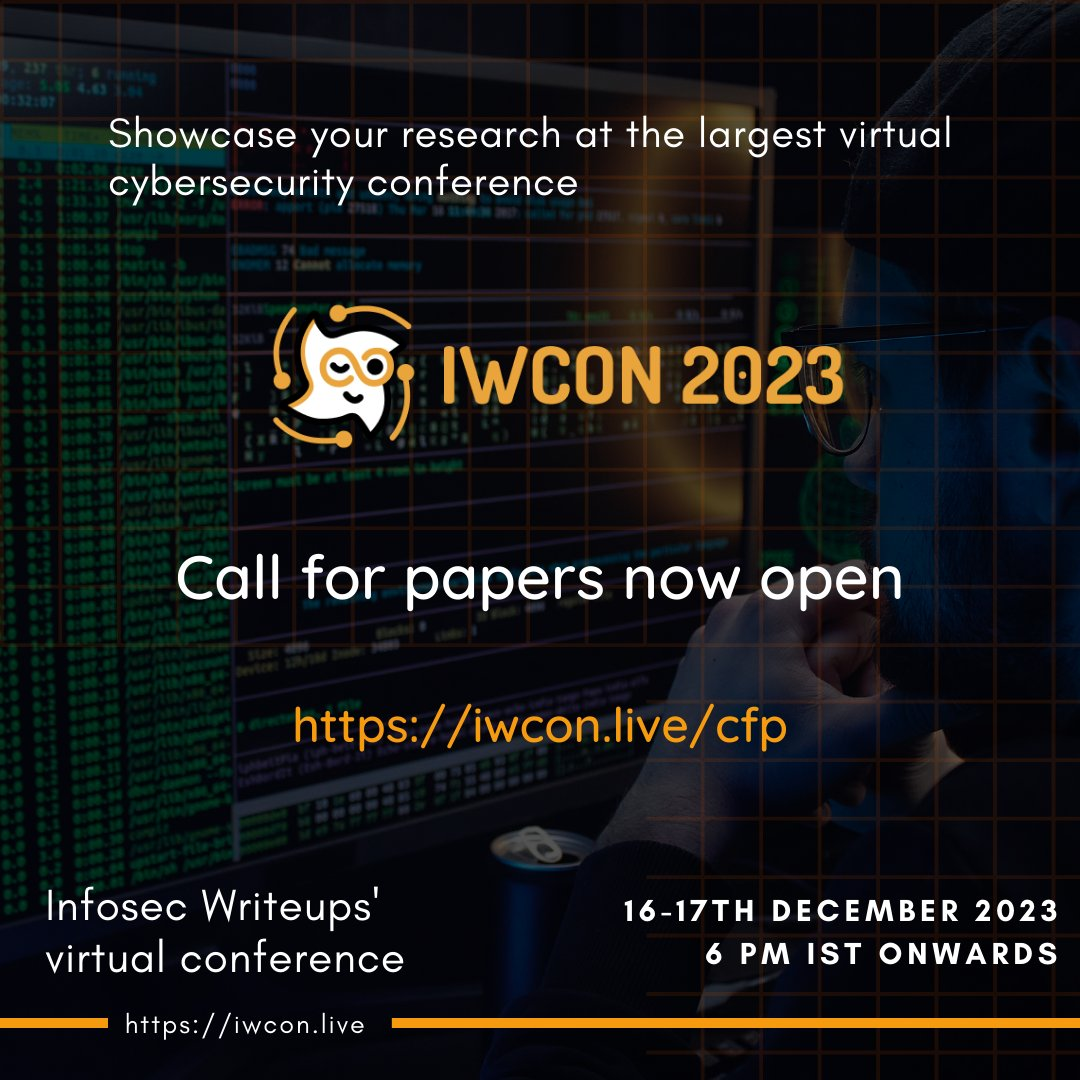 ---
That's all for this week. Hope you enjoyed these incredible finds and learned something new from today's newsletter. Meet you again next week hacker, until then keep pushing 💪
This newsletter would not have been made possible without our amazing ambassadors.
Resource contribution by: Nikhil A Memane, Ayush Singh, Manikesh Singh, Bhavesh Harmalkar, Bimal Kumar Sahoo, Nithin R, Vinay Kumar, Tuhin Bose.
Newsletter formatting by: Nikhil A Memane, Ayush Singh, Siddharth, Rushi Padhiyar, Nithin R, Shlok.
Lots of love
Editorial team,
Infosec Writeups