👩‍💻IW Weekly #79: RCE in Google Chrome, CVE-2023-40044, OIDC misconfiguration to ATO, accessing millions of call recordings and many more..
To help you out, we have 5 Articles, 4 Threads, 3 Videos, 2 Job Alerts and a Special Item 🫢
Welcome to the #IWWeekly79 - the Monday newsletter that brings the best in Infosec straight to your inbox.

To help you out, we have 5 Articles, 4 Threads, 3 Videos, 2 Job Alerts and a Special Item 🫢

Read, upskill yourself and spread love to the community 💝

Excited? Let's jump in 👇

📝 5 Infosec Articles

🧵4 Trending Tweets

📽️ 3 Insightful Videos

In his latest episode of "Bug bounty stories", @nahamsec shares the story of his prison hack.
Gain insights into mobile hacking with the maestro @_bagipro in the latest podcast .
"A career transition from a software engineer to a bug bounty hunter" :- @ByteBloggerBase interviews @ReebootToInit5 .
💼 2 Job Alerts

Accelya groups are hiring for penetration testers with 3-5 years of experience for Pune.
Meta is hiring for Product security engineers . Do grab this opportunity.
🎁 1 Special Item

Learn how to predict an identifier in IDOR taught by gregxsunday.

---
This newsletter is brought to you by Masterworks
A Banksy got everyday investors 32% returns?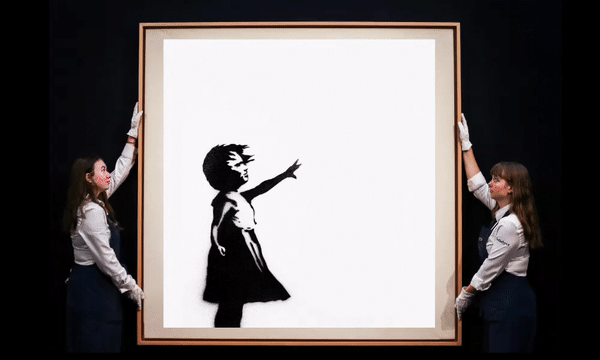 Mm-hmm, sure. So, what's the catch?
We know it may sound too good to be true. But thousands of investors are already smiling all the way to the bank. All thanks to the fine-art investing platform Masterworks.  
These results aren't cherry-picking. This is the whole bushel. Masterworks has built a track record of 16 exits, realizing +10.4%, +27.3%, and +35.0% net returns, even while financial markets plummeted.
Offerings can sell out in just minutes, but as a trusted partner, Infosec readers are invited to skip the waitlist with this exclusive link.
---
That's all for this week. Hope you enjoyed these incredible finds and learned something new from today's newsletter. Meet you again next week hacker, until then keep pushing 💪
This newsletter would not have been made possible without our amazing ambassadors.
Resource contribution by: Nikhil A Memane, Hardik Singh, Ayush Singh, Manikesh Singh, Vinay Kumar, Tuhin Bose, Manan, Shlok, Rachit Arora
Newsletter formatting by: Manan, Ayush Singh, Hardik Singh, Rushi Padhiyar, Nithin R, Shlok, Rachit Arora
Lots of love
Editorial team,
Infosec Writeups
---
  PS: Past performance is not indicative of future returns, Investing involves risk. See disclosures masterworks.com/cd