👩‍💻IW Weekly #77: Azure AD privilege escalation, CVE-2022-3910, Web Cache deception attack, GraphQL enumeration techniques, IDOR and many more..
Welcome to the #IWWeekly77 - the Monday newsletter that brings the best in Infosec straight to your inbox.
To help you out, we have 5 Articles, 4 Threads, 3 Videos, 2 Job Alerts and a Special Item 🫢
Read, upskill yourself and spread love to the community 💝
Excited? Let's jump in 👇

📝 5 Infosec Articles

🧵4 Trending Tweets

Discover the leading tools for automating SQL Injection vulnerability testing in an insightful thread by @intigriti.
Explore a captivating account of an crazy IDOR adventure by @atomiczsec.
Uncover the secrets of espionage malware, unraveling its features and techniques in this insightful post by @RedHatPentester.
Discovering a CSP Protection Bypass with Google's Domain – @therceman's First Bug Bounty Tip.
📽️ 3 Insightful Videos

Explore the world of Windows security research in this informative video by @hacktricks_live.
Gain insights into bounty ethics and real findings in this episode of @ctbbpodcast.
Unlock network pivoting techniques with Chisel in this video, guided by @_JohnHammond.
💼 2 Job Alerts

Techdefencelab is hiring for Security Analysts with 1-2 years of experience.
Payatu has open roles for Cyber threat Intelligence Interns and Customer Success manager.
🎁 1 Special Item

---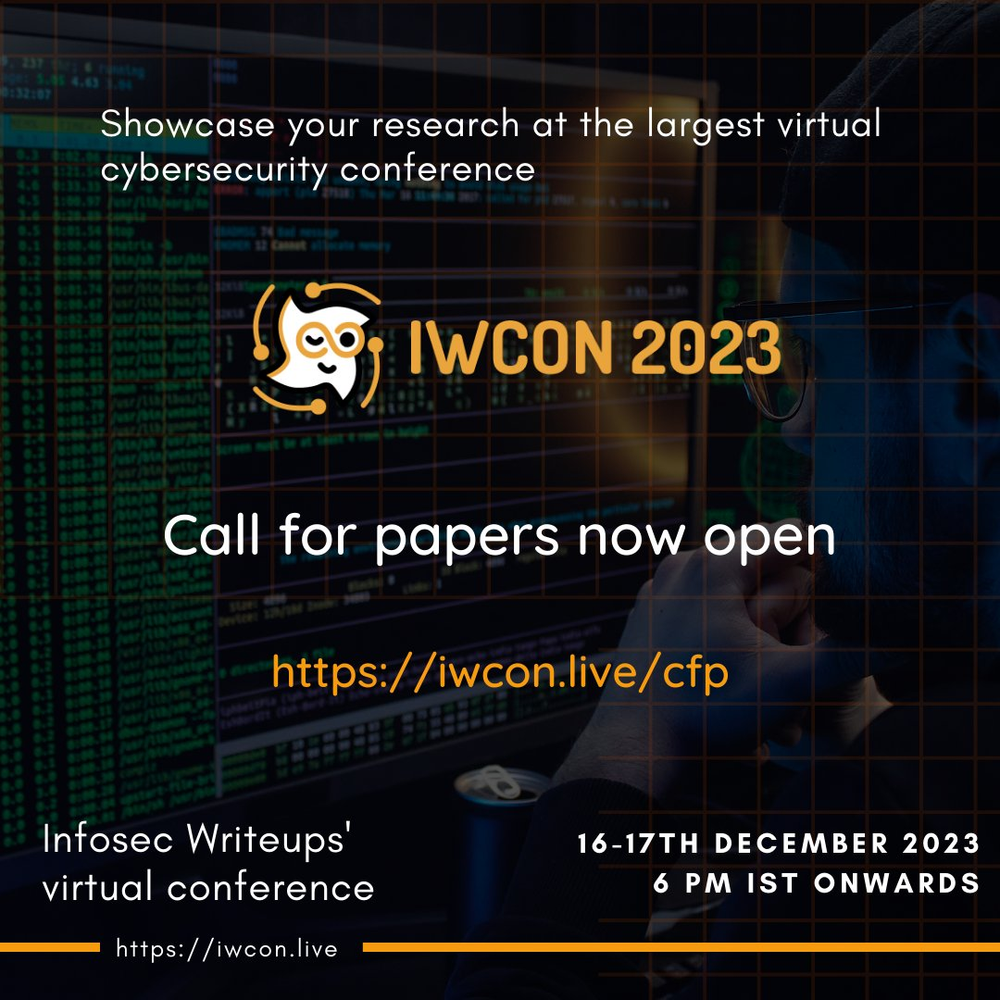 ---
That's all for this week. Hope you enjoyed these incredible finds and learned something new from today's newsletter. Meet you again next week hacker, until then keep pushing 💪
This newsletter would not have been made possible without our amazing ambassadors.
Resource contribution by: Nikhil A Memane, Ayush Singh, Bhavesh Harmalkar, Bimal Kumar Sahoo, Tuhin Bose, Mohit Khemchandani, Rushi Padhiyar
Newsletter formatting by: Nikhil A Memane, Rushi Padhiyar, Nithin R, Shlok
Lots of love
Editorial team,
Infosec Writeups